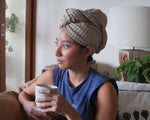 With Teacher's Day right around the corner, you might have been too busy to prepare gifts for some of the most important people in your (or your child's) life!
As Nodspark prides ourself on our quick, fuss-free options, we also have a curation of self-care products that we love and highly recommend - just to spruce up any wind down routine at home. 
We've put together a small gift guide, to help streamline your shopping experience. Have fun picking the best gifts!
1. Nodspark Nail Wraps
Starting of with our star of the show - our nail wraps! For those of you who are familiar, this would be our no-brainer product. Fuss-free and easy to put on, our nail polish wraps are a quick fix to cute nails and a way to brighten your day for sure!
See our whole collection of nail wrap designs here.
2. Nail Care Products
Nail care is just as important as skincare - your hands are used every single day, and they come in contact with almost everything.
Especially for teachers who go through countless scripts to mark, teach class, and take care their students in school, here's another way to say "Thank You" and show them a little love for their mighty hands!
Pictured above: Handmade Heroes Cuticle Oil
Pictured above: Nava Nail Gel
3. Self-Care Products - Marketplace
For everything else, Nodspark's Marketplace is where you should be headed. From body scrubs to foot masks, to our new-in hair towel wraps - they're here to make your life much easier!
Pictured above: Hair Towel Wraps
Shop our scrubs here - lip scrubs, body scrubs that smells utterly delicious. 
Pictured above: Handmade Heroes Hyaluronic Lip Dews
A little love goes a long way. Say thank you with thoughtful gifts for the ones who have nurtured and enriched your (and your kids') lives!
And to all teachers and educators: Happy Teachers' Day!